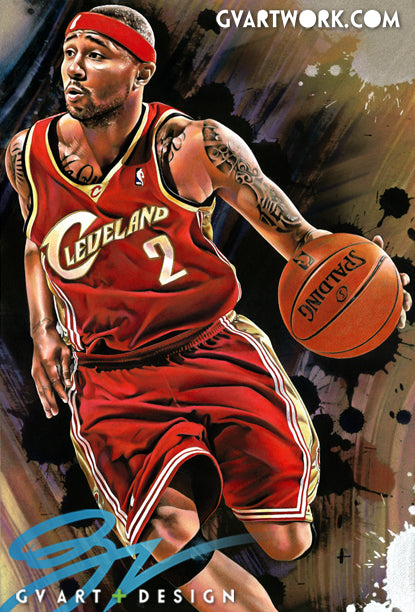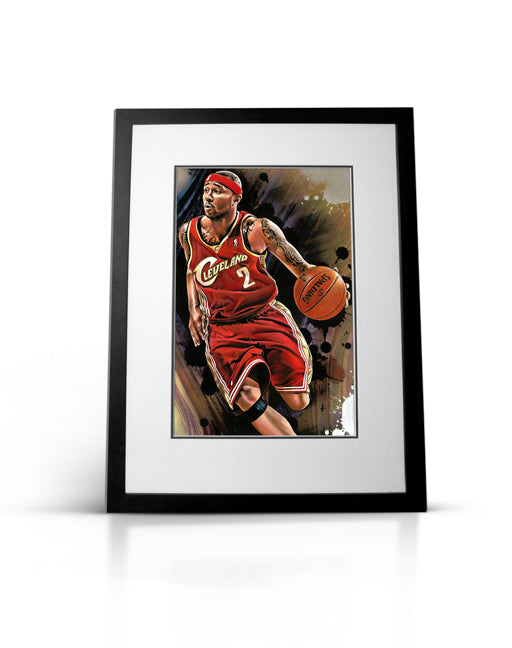 Mo Williams Limited edition hand embellished original giclee
Title:
Mo Williams Original Hand Colored Giclee Print
The original is sold. There are only 10 of these now being made available. Each Limited edition Giclee print is hand colored by the artist to make each unique and original. It is appx 16 × 24″ and signed by the artist. It is printed on textured heavyweight paper, chosen to duplicate the original artwork as closely as possible. Great for any sports fan, art collector, or fan of Cavs All Star Mo Williams.
Along with the Giclees, we have available a very limited number of 12×18" prints. Printed on textured watercolor paper, great for framing.
To see more artwork check out the GV Art and Design website and gallery at www.gvartwork.com