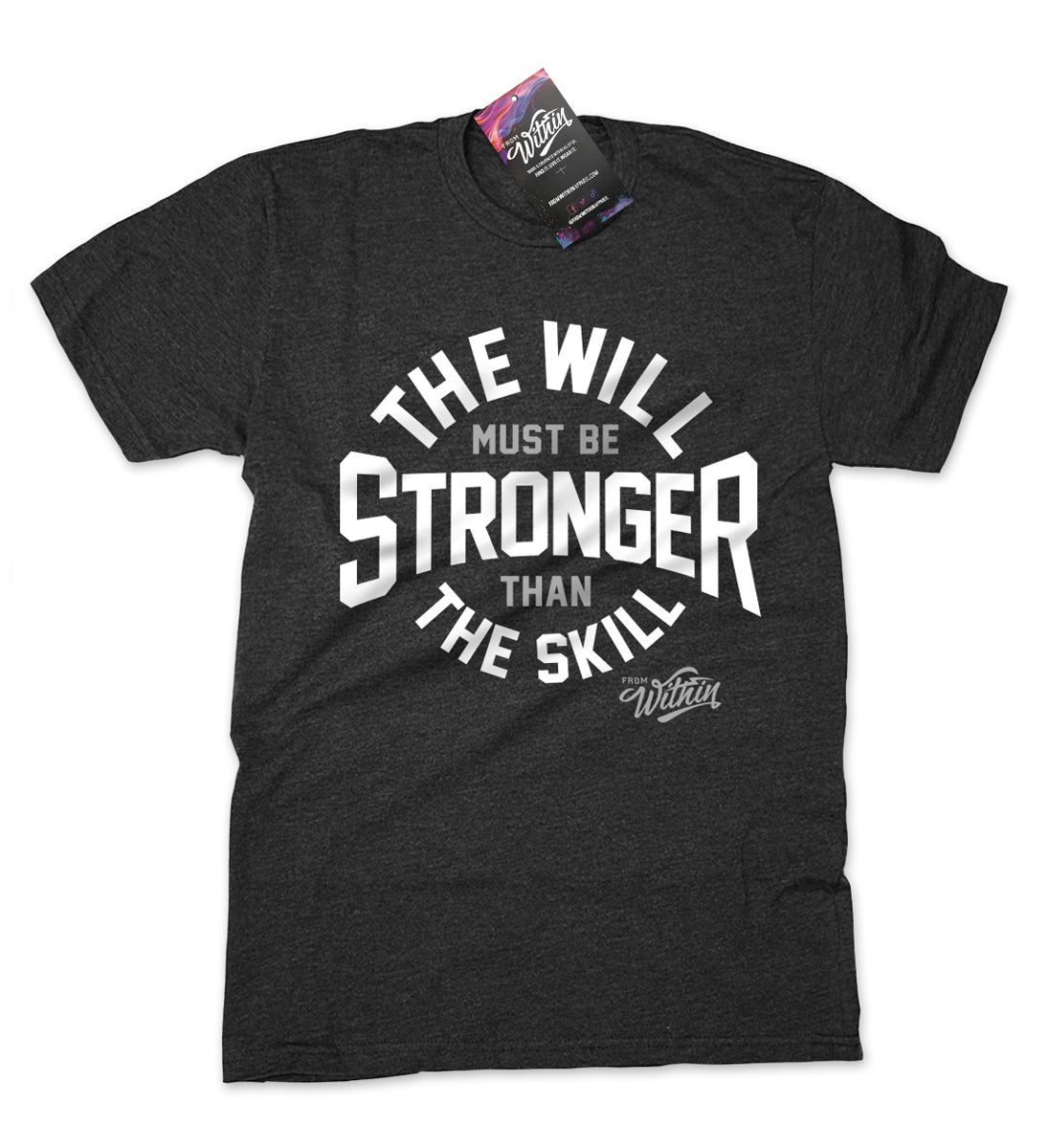 The Will Must Be Stronger Than The Skill T shirt
Sign up for restock notifications!
One of GV's newest designs from their new inspirational Brand "From Within Apparel. 
We're excited to design a new inspirational shirt and partner with the Cleveland Chapter of the Positive Coaching Alliance to launch it.  The PCA mission is to transform youth sports and re-focus the attention on teaching life lessons and developing better athletes but more importantly better people.  Winning should be a byproduct of doing things the right way. 
https://www.positivecoach.org/chapters/cleveland/
This From Within "The Will Must Be Stronger Than The Skill" shirt is printed on a super soft Charcoal 60/40 style T shirt for a great fit and feel.